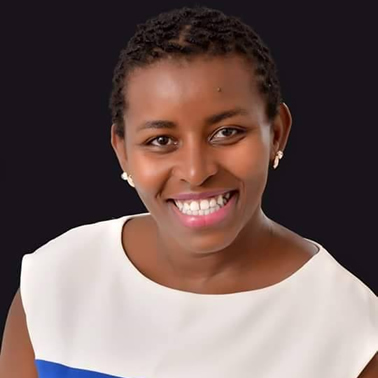 Eunice Maina Mburu is the CEO and Founder of Bismart Insurance; an innovative online insurance aggregator platform.
Eunice has been a winner of the Association of Kenya Insurers (AKI), life insurance agent's award for 4 years in a row. Under her leadership, Bismart won the Women in Tech innovative and scalable business award by Standard chartered Bank; she is also an alumna of Westerwelle Young Founders Program (Berlin).
Eunice is also among the 54 winners of the Women in Africa Initiative (WIA54, 2020). She is a member of the Babson University Executive Education: Launch & Grow – The Kenyan Women's Entrepreneurial Leadership Program.

Sell me this... Pen, is a tool for all aspiring salespeople, business owners, and sales agents in any profession... In your hands, you have treasure; read it, share it!
Patricia Okello, Founder at Candid Conversations
Circles for Women in Business Conversations
"A miscarriage is a real loss that can affect you physically, emotionally, and spiritually. But those who haven't experienced a miscarriage may not understand how deeply it is affecting you because people rarely talk openly about pregnancy loss." (By Christiane...