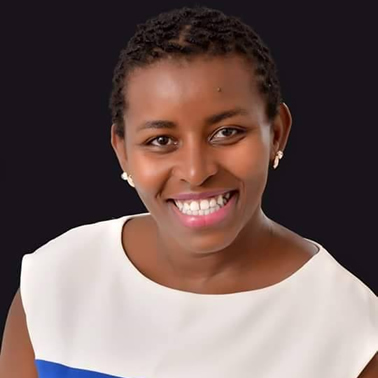 Eunice Maina Mburu is the CEO and Founder of Bismart Insurance; an innovative online insurance aggregator platform.
Eunice has been a winner of the Association of Kenya Insurers (AKI), life insurance agent's award for 4 years in a row. Under her leadership, Bismart won the Women in Tech innovative and scalable business award by Standard chartered Bank; she is also an alumna of Westerwelle Young Founders Program (Berlin).
Eunice is also among the 54 winners of the Women in Africa Initiative (WIA54, 2020). She is a member of the Babson University Executive Education: Launch & Grow – The Kenyan Women's Entrepreneurial Leadership Program.

Sell me this... Pen, is a tool for all aspiring salespeople, business owners, and sales agents in any profession... In your hands, you have treasure; read it, share it!
Patricia Okello, Founder at Candid Conversations
Circles for Women in Business Conversations
Have you caught yourself at any time over the past few days daydreaming about what you plan to do in 2017? Maybe you have a new website idea you want to launch, or an old idea or project you want to complete. Maybe you want to double the size of your client base, or...