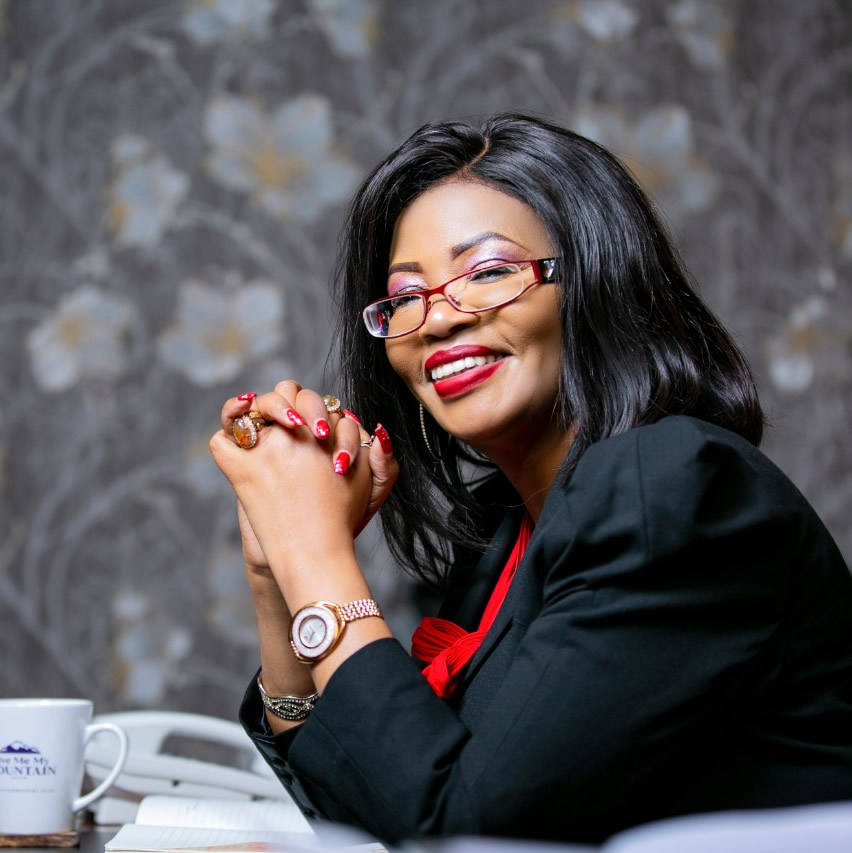 Dr. Esther Muchemi is a successful entrepreneur, a mentor, an author and a mom.
Her entrepreneurial journey began when she quit a 16-year auditing career to open a shop that sold phones, SIM cards and airtime for Safaricom.
Well…. zeal, discipline, sacrifice, proper management and her greatest source of power, GOD, worked wonders. That simple shop has grown into the business empire known as Samchi Group of Companies.
Samchi Group comprises of diverse companies including:
Samchi, Jumbo and Mergut Telecoms
Samchi Credit (Micro-finance company)
Samchi Heights (Real estate company)
After 40 Hotel
El-Roi Plaza
Heavenly Wings Food
Space International
Samchi Digital
She has won many awards. Most notably, she was awarded the 2017 Global Inspiration Women Leadership Award and was included into the Amazon's 100 Global Women Leaders Hall of Fame 2017.
Esther Muchemi has always been passionate and eager to share her experience and industry knowledge to help the next generation of entrepreneurs. That is why you will regularly find her giving mentorship talks and training, not just locally, but also across borders.
She has published a well-received book "Give Me My Mountain" that was launched in a colorful event and reviewed well in media. Through it, she hopes to inspire future generations to build their empires too.
She recently followed up the book with a workbook which is meant to be a personal and practical guide to the reader of her book, 'Give Me My Mountain."
She calls them "her greatest treasures" – her two children, Sam and Ciru. They co-run the business with her. She is ever grateful for their love.